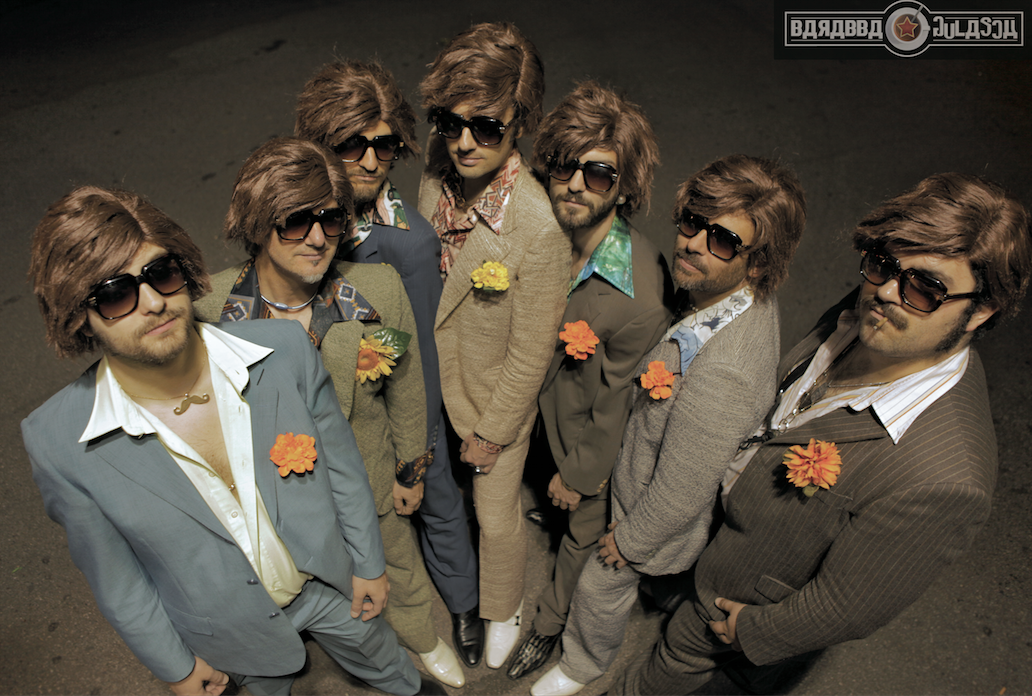 Barabba Gulasch
The Italian Gipsy Bazar
Una fanfara di 7 elementi che suona musica italiana anni '70 ampiamente contaminata e rimaneggiata da sonorità e ritmiche balcaniche e musica balcanica tradizionale.
Non un normale concerto… la musica lascia spazio a un'ironia di fondo che accompagna lo spettatore in un viaggio attraverso la comicità surreale tra Aki Kaurismaki e Nicola di Bari,
tra Andy Kaufman e Little Tony.
Nati nel 2011, i Barabba Gulasch hanno partecipato a numerosi festival, notti bianche, feste in piazza ed eventi di vario tipo in molte parti d'italia.
The shoe is given by 7 members dand that plays italian music from '70s largery rearranged and influenced by balcan sonorities and rythms.
It's not just a concert: the music leaves room for background humor that takes the audience on an eciting journey through a surreally comic air, from Aki Kaurismaki to Nicola di Bari,
from Andy Kaufman to Little Tony.
The shoe is suitable for all ages.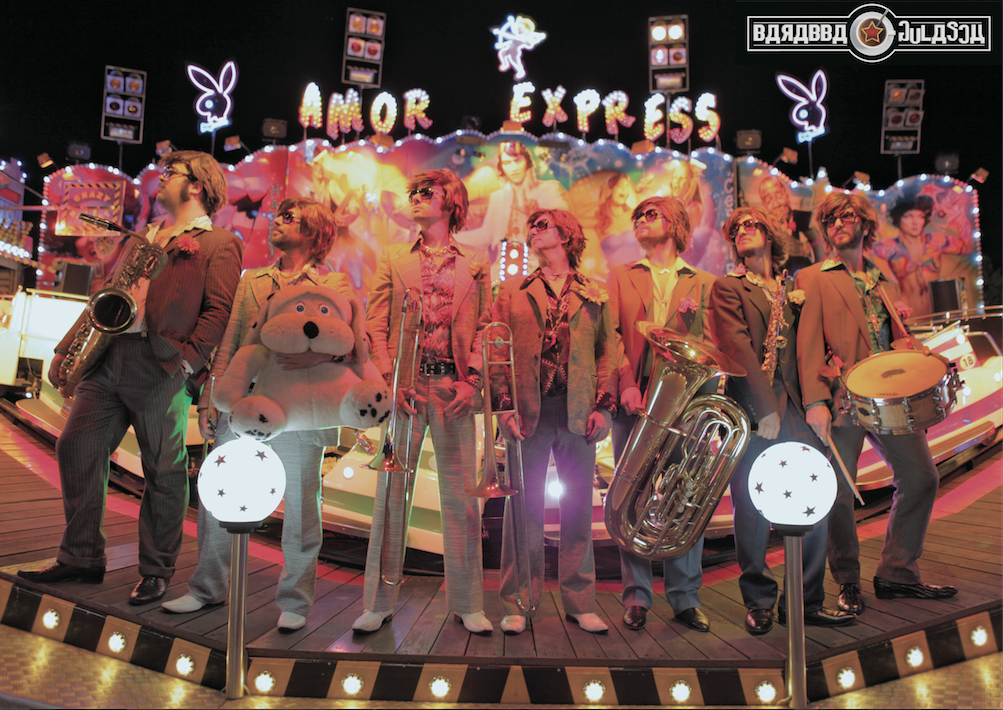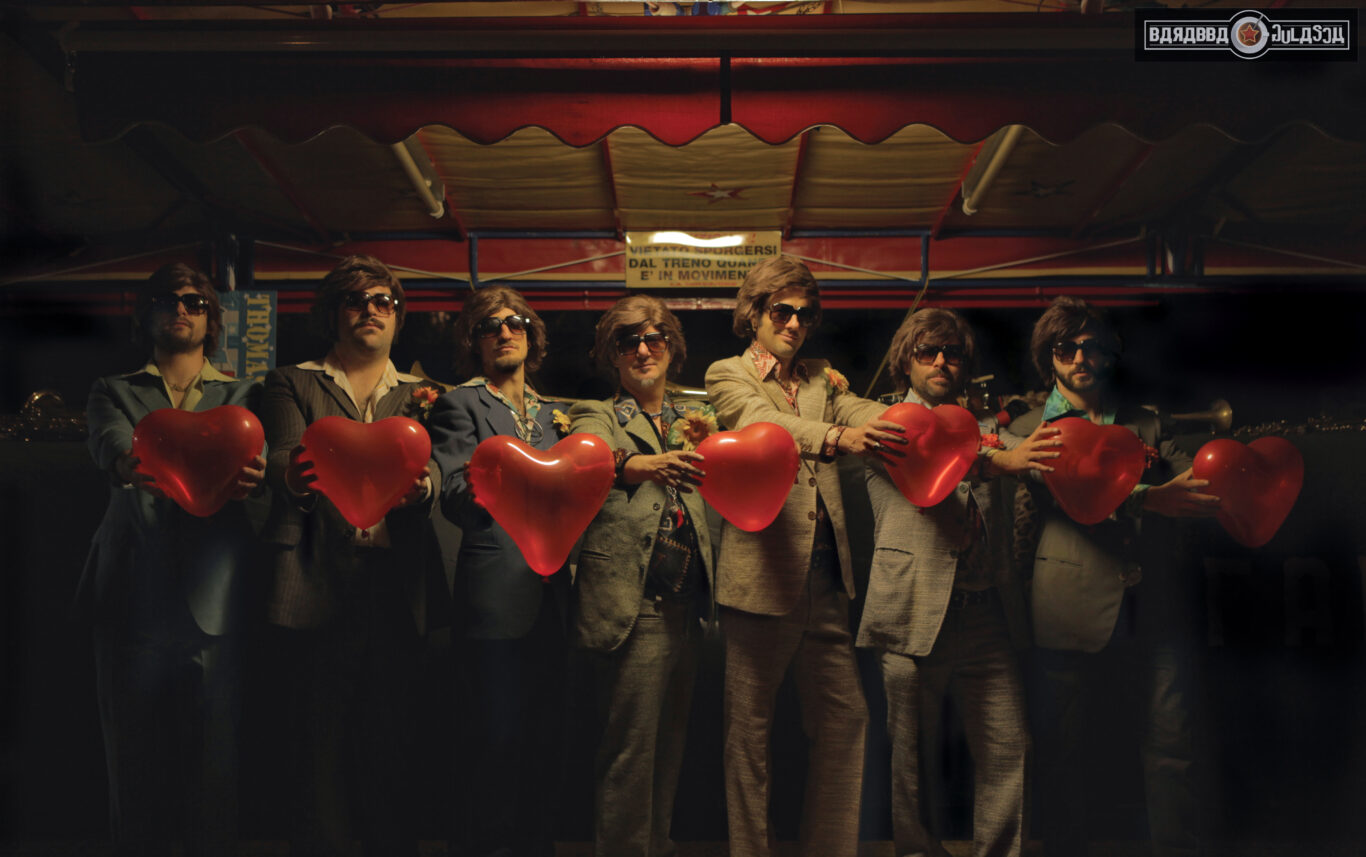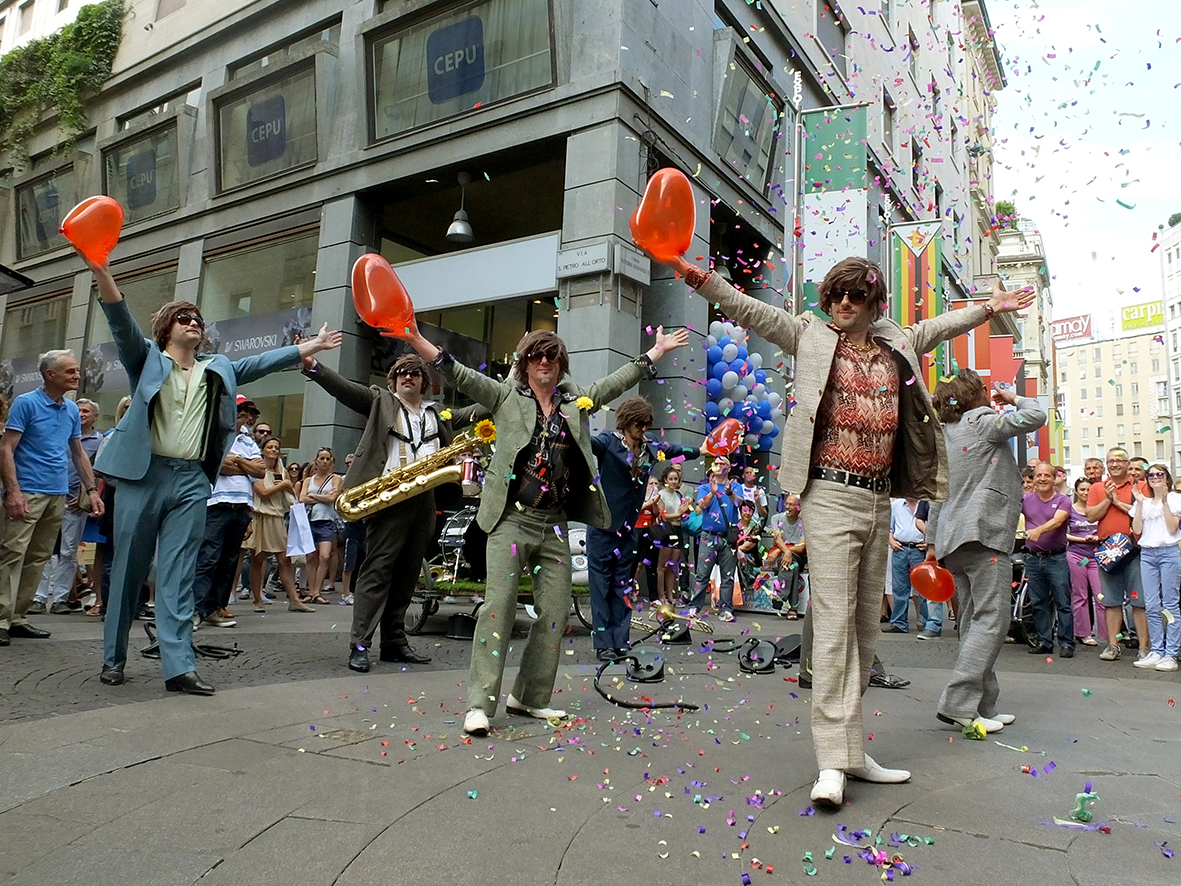 P: +39 328 1818435 | P: +39 333 52 26 957